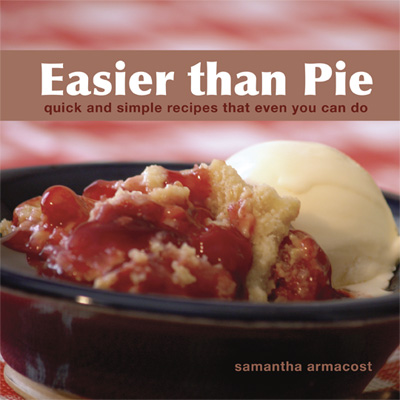 Easier than Pie is filled with simple recipes that anyone can enjoy. This cookbook, compiled by college student Samantha Armacost for her senior design thesis, has a variety of dishes from smoothies to entrees that anyone can make in the most basic of kitchens. Perfect for college students or first time apartment dwellers, Easier than Pie is simply that.
Available for purchase through Lulu, www.lulu.com, the world's fastest-growing provider of print-on-demand books.
Update: Now also on Amazon.com, for your convince.